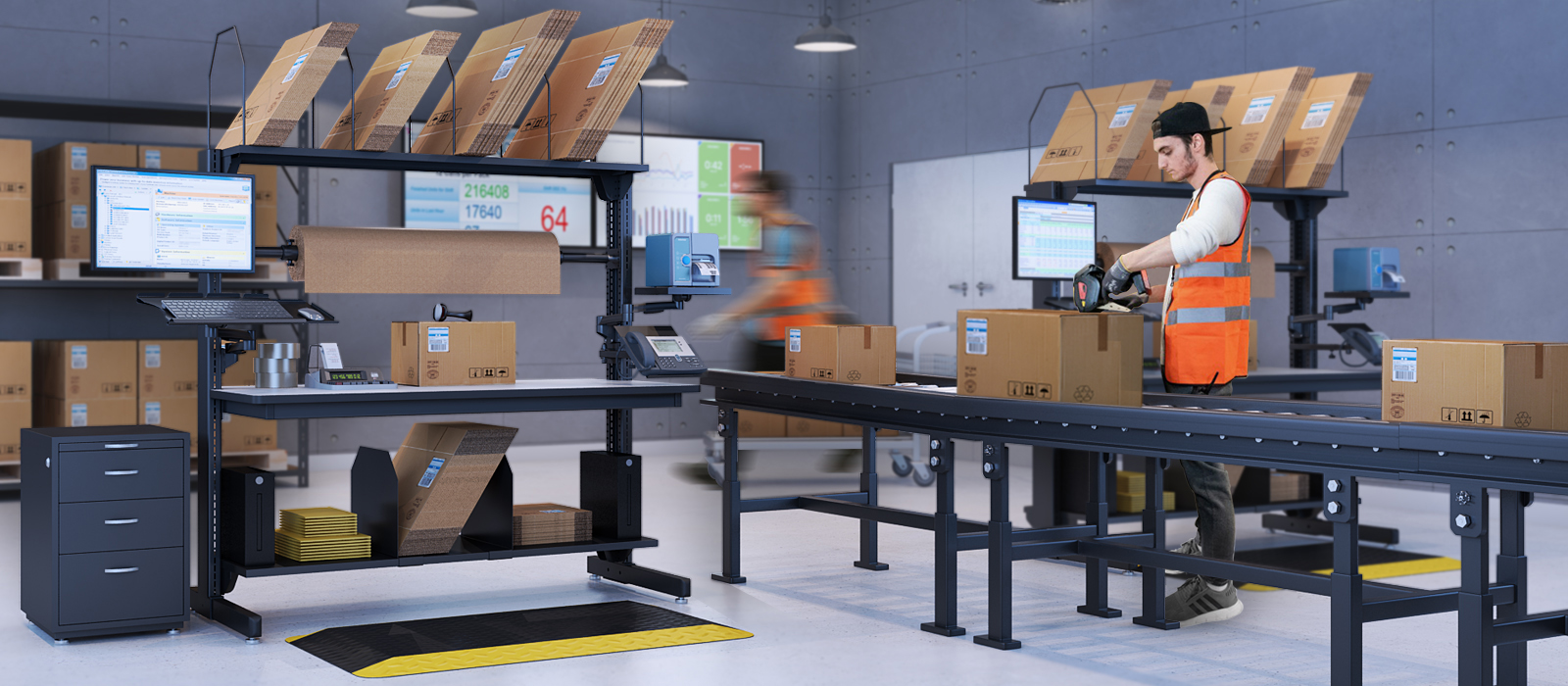 Manufacturing Logistics Maker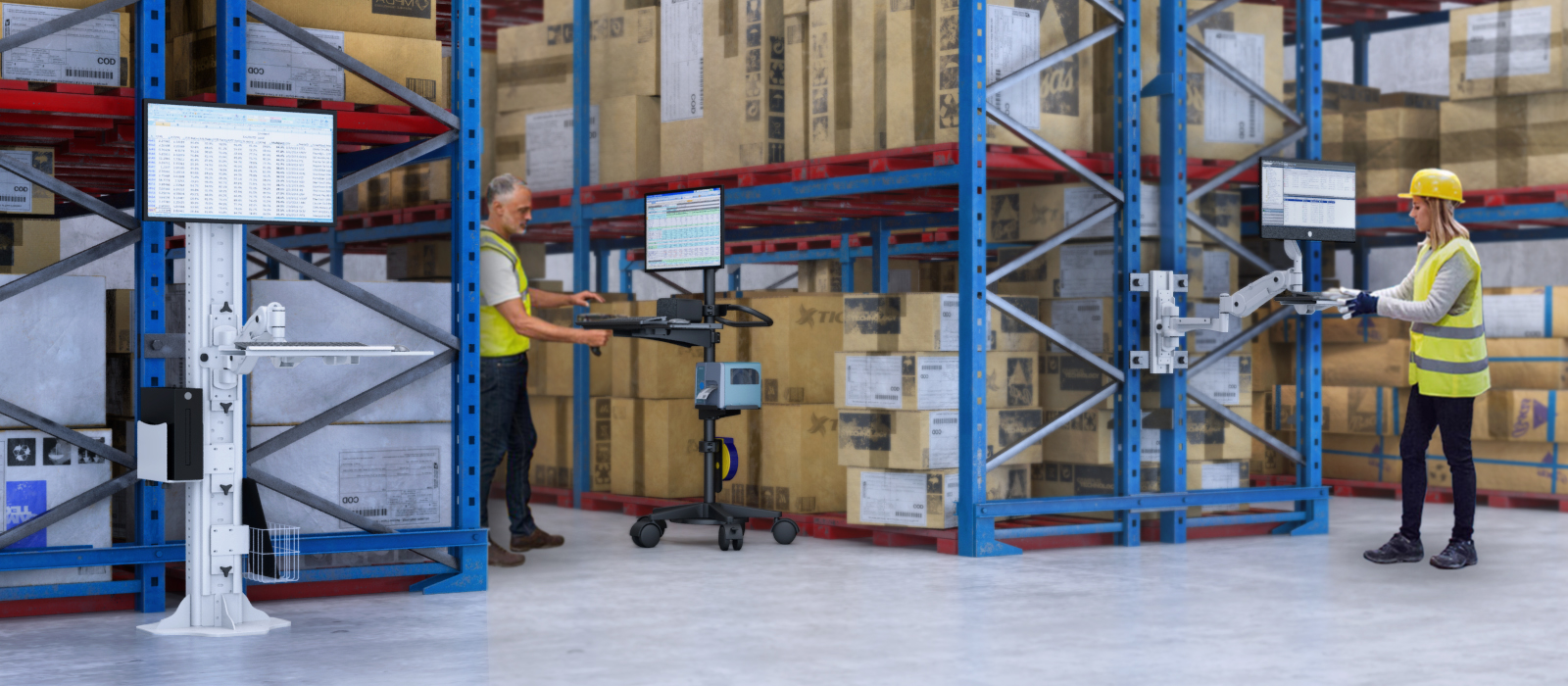 Floorpost and Wall Mount Solutions
Modular design enables these products to inter-connect to form large units for efficient production
We manufacture our workbenches, desks and workstations to be ergonomic and efficient in order to best suit your workplaces and production facilities.
Careful design has enables us to create modular furniture that easily connects one-to-another so that you can have a modular chain of workstations for maximum productivity. Our workbenches and desks come ready assembled and ready to work, with available electronic height adjustment and maximum weight capacities, these workstations are leading the way in the industrial arenas. We have a multitude of accessories that seamlessly attach to your benches, that help create harmonious and efficient working environments with minimal stress.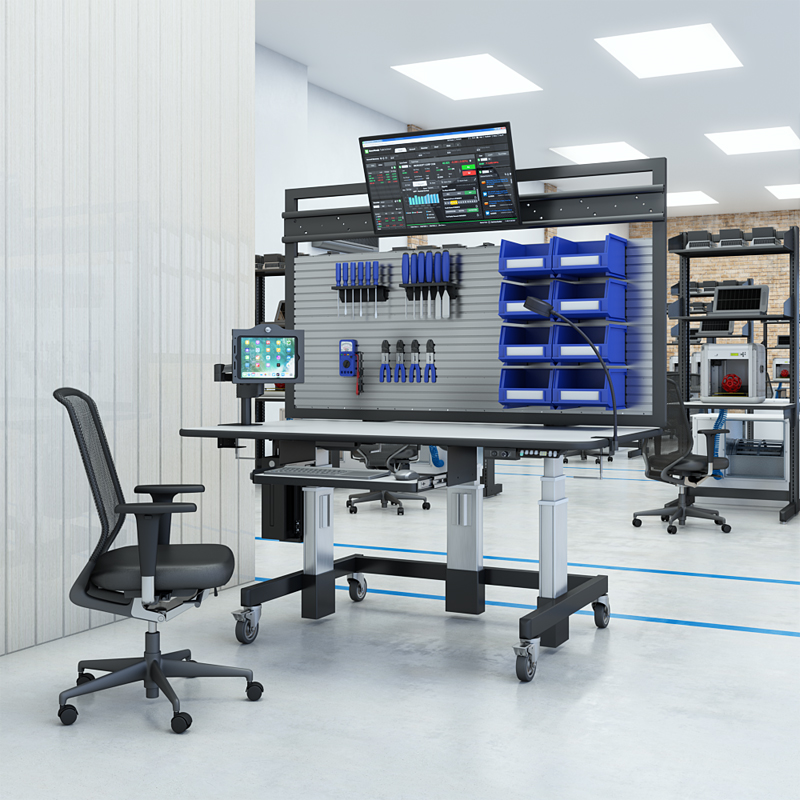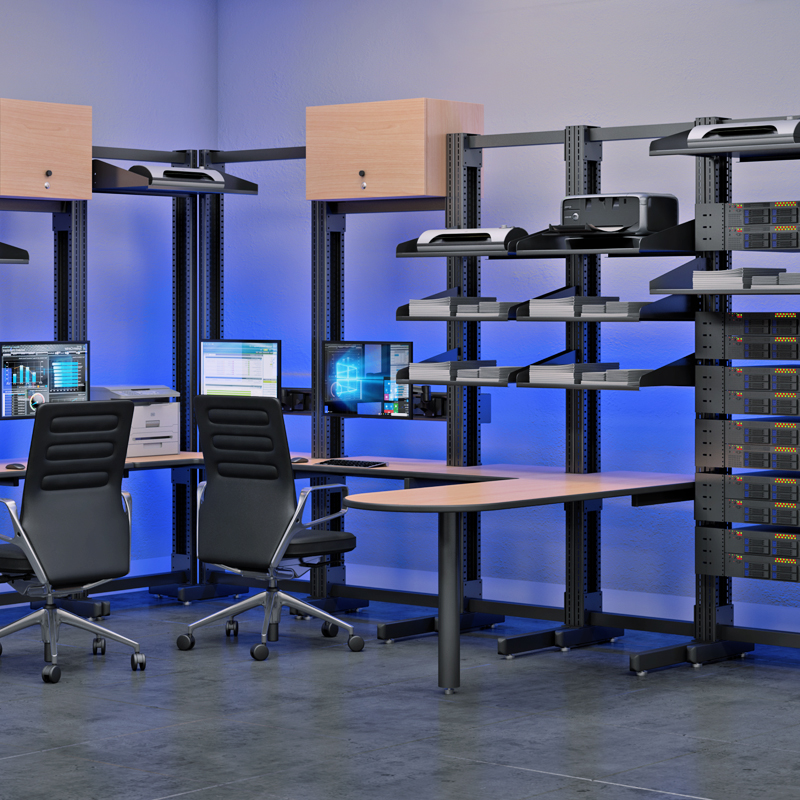 LAN Rack Systems and Computer Workstations
Robust yet efficient LAN rack shelving systems for all your IT, servers, and computer needs
Robust yet efficient LAN rack shelving systems for all your IT, servers, and computer needs
Floor Mounted Workstations and Wall Mounted Computer Systems
Industrial strength floor mount workstations and flexible, low impact track mounted solutions
Cleverly engineered mounted computer systems are available for the most industrial and harsh environments to the inside walls of a sterile clean-room environment.
Our range of floor mounted posts can accommodate multi-user computer work stations and can be securely bolted in place to create optimal ergonomic data-entry points Around your factory floor, warehouses and production lines. We manufacture single-user stations for convenience and efficiency.
Our versatile range of wall mounted workstations are all designed to hang with minimal space-saving impact but provide maximum efficiency and points-of-entry. They are designed with flexibility in-mind, and include smooth motion height adjustments, robust locking devices and easy manipulation of the monitor for optimal viewing angles. When you are done, you simply fold them away, out of harm.